I've never been much of a Woody Allen fan (let's not get into that here) but I will admit that whenever I watch the opening sequence of his film, Midnight in Paris, my heart feels a little tug. Accompanied by "Si Tu Vois Ma Mère" by Sidney Bechet, Allen guides the viewer through the Paris of today in a lazy stroll through some of the city's most iconic places.
The footage isn't always perfectly framed but instead captures Paris as you really see it when you're out and about — a bit of chaos, a bit of calm, a glimpse of a monument here, a lingering stare down a quiet boulevard there, hours spent at cafés, rain-glazed park benches.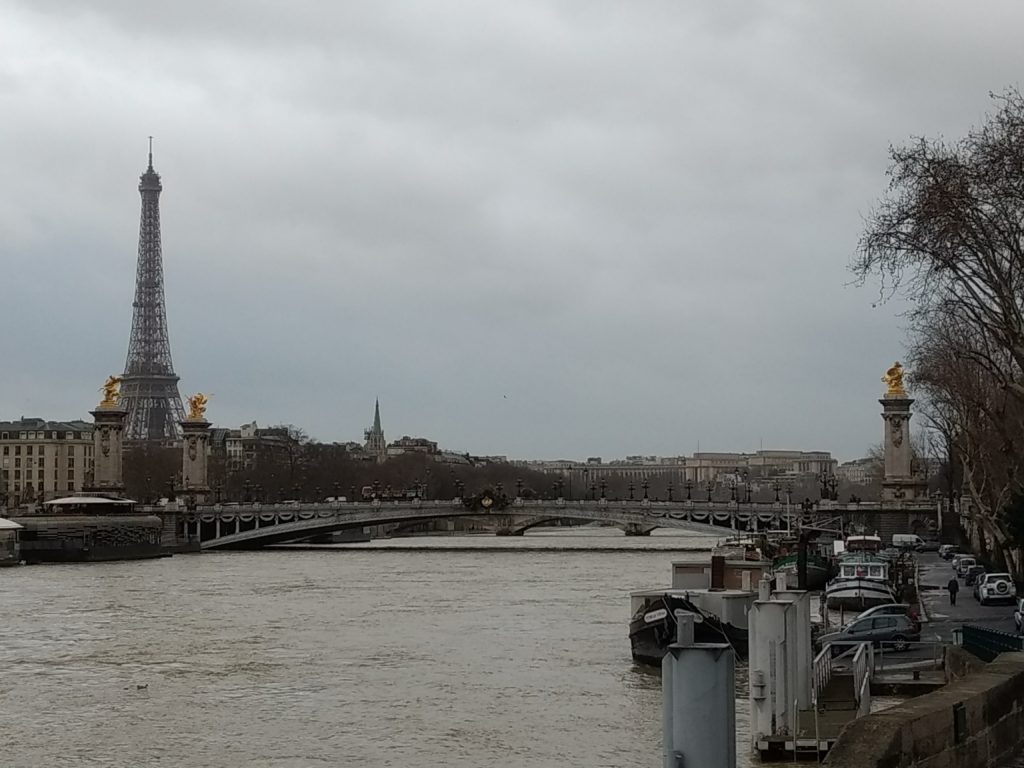 I've spent the last couple of weeks a bit perplexed. Some days I'll wake up feeling so over Paris; I can't wait to get away. I'm over the rain, the traffic, the crowds, the men peeing in public. And then on other days I'll feel a desperation to see everything as quickly as I can. My eyes are on the road ahead, but I'm struck by the feeling that my days here are numbered, that these are the last steps I'll be taking on these pee-scented streets. And while I can always come back, who knows if I'll ever get another chance like this, a chance to meander here so aimlessly.
It's obvious that a lot of people around the globe are in love with Paris; I know many who consider it their favorite city in the world. Paris, je t'aime. It's on coffee mugs and bumper stickers and t-shirts and kitchen magnets. But when you're here for so many months, at some point you're going to fall out of love. I think that's an inevitable response when you start to see beneath a place's surface.
It's clear that I have a complex relationship with this city, but as my departure nears, I realize I needed to fall out of love with it to remember why I fell in love with it in the first place.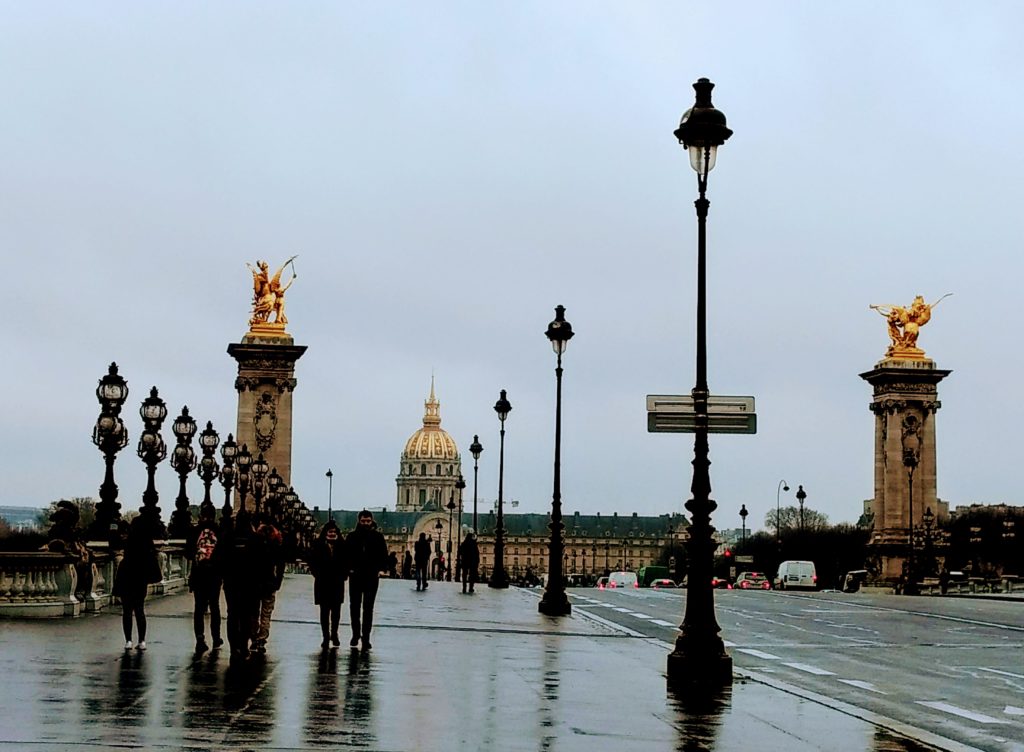 In my last days in Paris, I initially set out to recapture shot-by-shot the opening sequence of Allen's film, but then I get distracted by some pigeons. So instead I spend a few days doing what I do best, and doing what I believe is the best way to see this city, whether for the first time or the thousandth time: wandering.
I return to some favorites — to the places where they greet me in recognition and say, "The usual?" when I walk through the door, but mostly I just randomly walk the streets, some streets familiar but many more unknown. That's the thing about a place like Paris — and perhaps like most places — there are always new streets to discover, new seasons to explore, new leaves to turn over.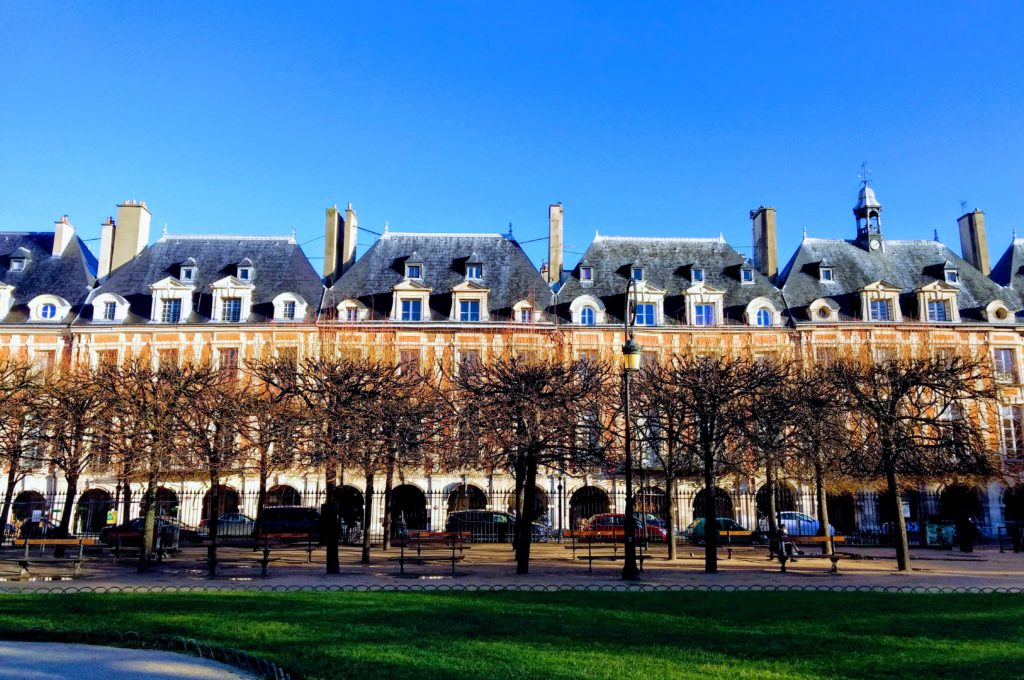 I make the pilgrimage to Montmartre to join the crowds on the steps leading up to the Sacre Coeur and then slowly wind my way down, down and back to the Marais. The next day I help two bewildered Dutchmen navigate their way around l'Arc de Triomphe. Later that same day, I dash into a new bar to escape the rain and quickly befriend the waiter, who makes me one of the best Vieux Carrés I've ever had. One morning I walk to the Orsay in the morning and then in the afternoon to a café to eat tartare du boeuf and perfectly salted frites. Later, just around the corner from my apartment, I go to a Sophie Calle exhibition at Le Musée de la Chasse and spend an hour deciphering her elaborate French text before a kind museum worker helps me find the translations in English. I even go up the Eiffel Tower, for the first time in over 20 years (if you're a cynic about these things, it helps to have a 6-year-old with you; and remember, they do serve wine up top).
Almost daily I walk down the Seine on the Right Bank and then back up on the Left. Crossing the bridges of the Seine, I stop to stare at the extraordinarily high waters; tourists and locals alike seem struck by the threatening floods. People step over the thin strips of security tape to take photos of half-submerged trees. On the way home, I stop in front of Notre Dame and eyeball the tourists as they pose for the same photo as the tourists standing next to them — the same photo housed in millions of photo albums around the world. I'm struck by the realization that they pose as if they are the only ones to have ever stood there.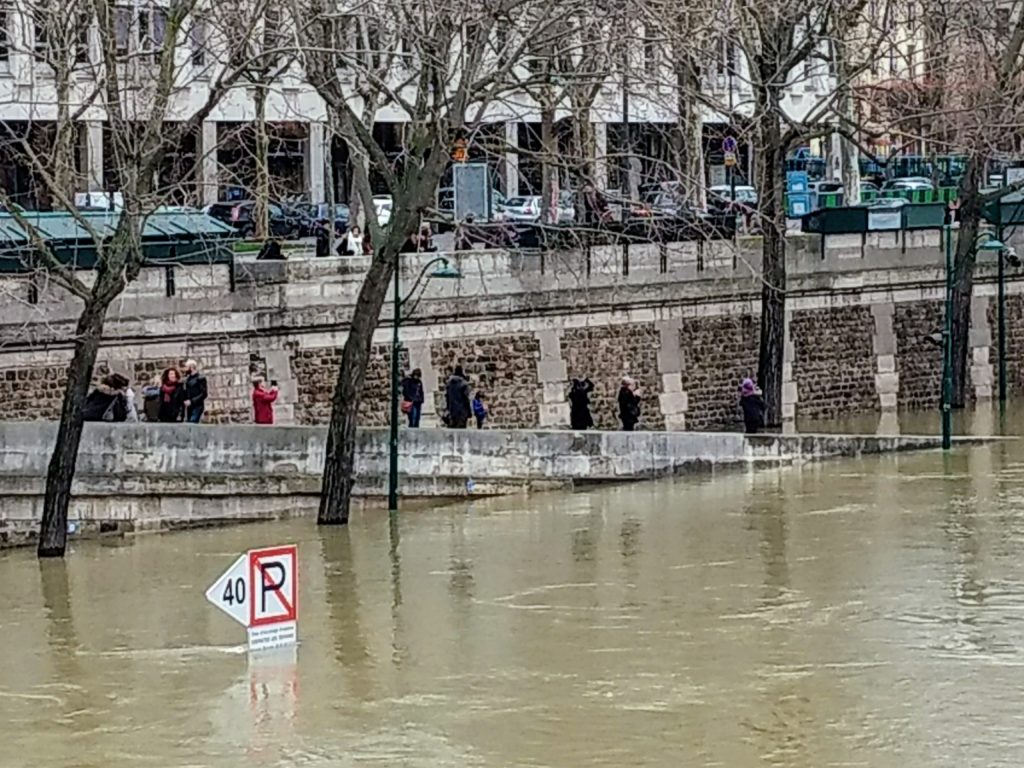 As I walk, I remind myself to stop and thank those who have helped me out these last few months — probably in ways they might never realize. I am but one person who enters the door of their café, their bar, their store, but every familiar greeting, a handshake, a smile, makes me conscious of how I am connected to the world, that if only for a few months I have been a part of this crazy web known as Paris.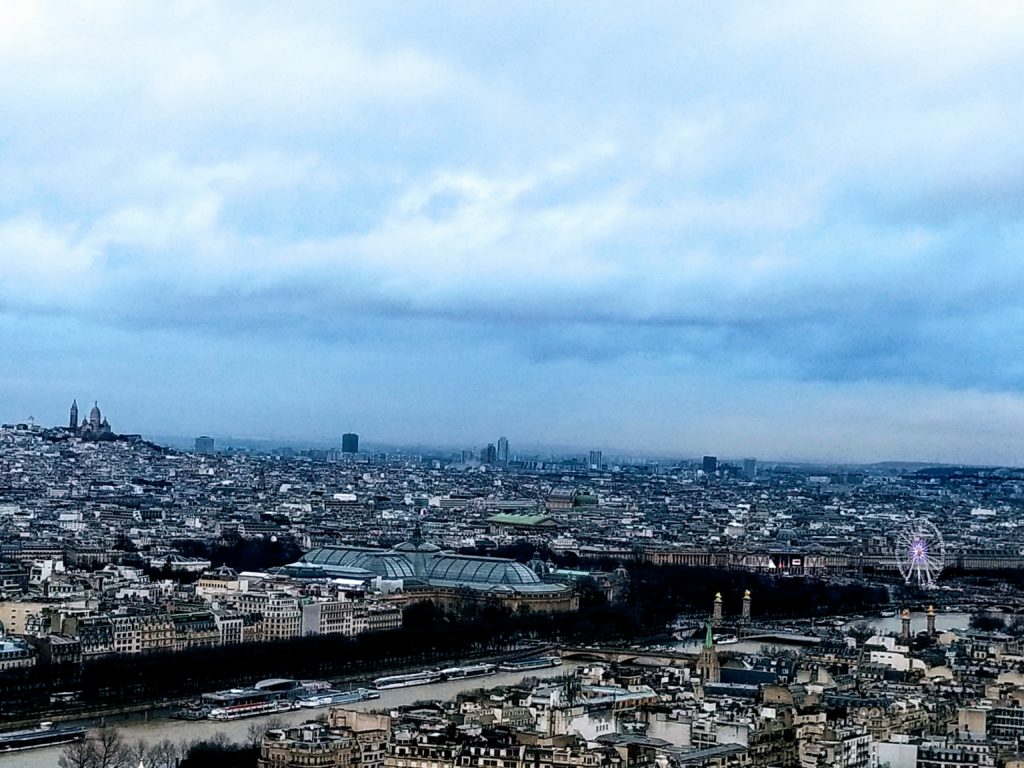 I feel sadness at saying goodbye to my French friends. We have, as we realize on our last evening together, created a ritual in a short time: I arrive at 4:30; I drink tea and N and JJ drink coffee; we nibble on a few sweets; JJ and I retreat to work on a project of his — I'm helping him with some English transcriptions; and then we all eat a late dinner, either deliciously cooked by N or at a nearby restaurant.
I always plan on leaving by eleven or so, but we inevitably wind up talking until long after midnight. It is a ritual for three people who aren't prone to rituals. But it's a reminder to me that even we free spirited wanderers need a few rituals in our lives — the same table at the same café, the same bartender pouring me a pint, drawn out conversations with new friends.
And so my heart is heavy when the three of us part for the last time at Châtelet. We contemplate when we'll see each other again, and my answer can only be, "I don't know."
But still, although there is a feeling of finality to our farewells, we leave with À bientôt, not au revoir. See you soon, not goodbye. The hope of a future meeting. This may be the ending to the chapter entitled "Paris" in this particular journey of mine, but it is not the ending of our friendship.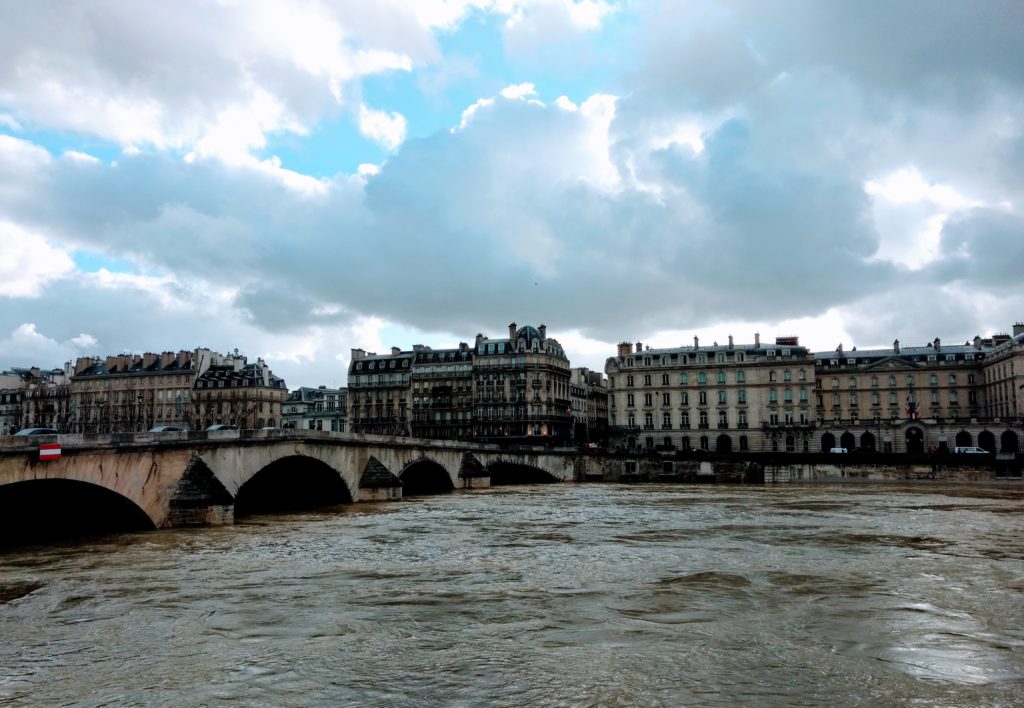 I feel lucky that I've been able to move past the romance of Paris and then return to it. A place is always more than its clichés, and for me to truly get to know it, I have to go beyond the clichés. That doesn't mean I can't appreciate the clichés; certain clichés are clichés for good reasons. And yes, this is capital-P Paris, but in the end, it is simply a place. There are good days and bad days and good people and not-so-good people. There are things of beauty, and there is sometimes pee in the street.
I feel lucky that I've been here long enough to witness the sauntering days of summer devolve into the eternal nights of winter, to see the city frosted with Christmas lights, and then to see those same lights come back down, to walk in the gloaming along the Seine, and to witness the day by day rising waters. I've been lucky to enter the city's dark corners, the places most tourists never get a chance to see. And I feel lucky that I realize that when I leave I'm not finished here; there will still be more Paris to discover.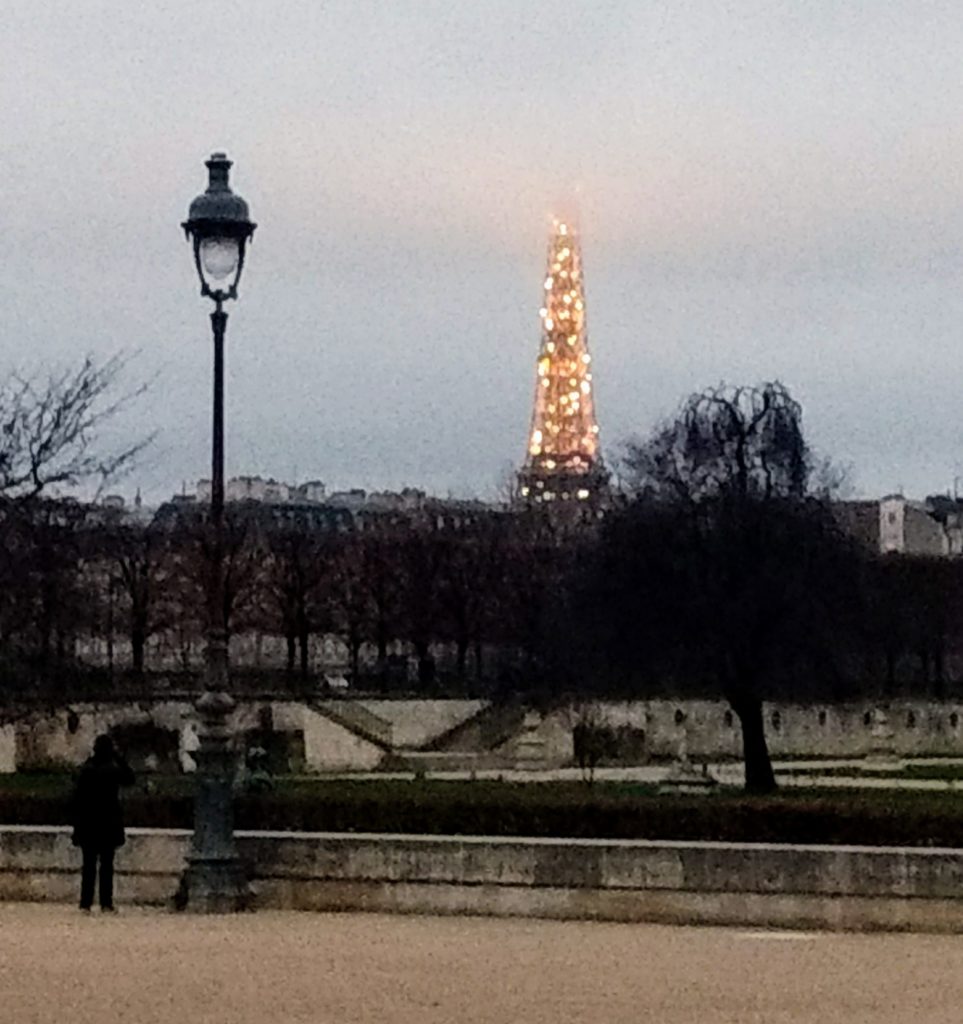 Fin. My actual last day in Paris is far less exciting than the days leading up to it. I have business to attend to: shopping for a few essentials; laundry, cleaning and packing; and a trip to the clinic to get some vaccinations for upcoming travel in Asia (always a fun test of one's language abilities). Fortunately, I have some free time in the afternoon for lunch at one of my favorite cafés and a visit to one of my favorite museums, l'Orangerie.
Unfortunately, the clouds that lifted yesterday have returned to mock me. What should be a pleasant stroll along the Right Bank becomes an agonizing battle between my salvaged £27 umbrella and the relentless wind and rain. I retaliate by mocking the Parisian sky with a barrage of curse words in French, English, Spanish, and Russian. But even with the protection of my £27 umbrella, my shoes get soaked, my hat gets soaked, my tights get soaked, my down coat gets soaked. I am no longer in love with Paris but in utter contempt of it.
When I arrive at the museum it is packed with other wet tourists trying to escape the storm. After spending some time with Monet, I decide to head to the pub for a final pint with my favorite bartender.
I've been coming here since week one, and at this point I don't even need to order. L simply pours me an IPA. These past couple of visits we've gotten to talking more, and I learn that she moved to Paris four years ago without being able to speak French. She says that it took her well over a year to feel comfortable with the language. We talk about how difficult it is to stay in touch with people back home. I say that I've felt a bit disconnected here: I'm not a resident, but I'm not a tourist either; it makes it hard to build a community.
I tell her that I have been grateful to have a place that feels like mine here in Paris, and I leave the pub feeling like I'm carrying another seed of friendship.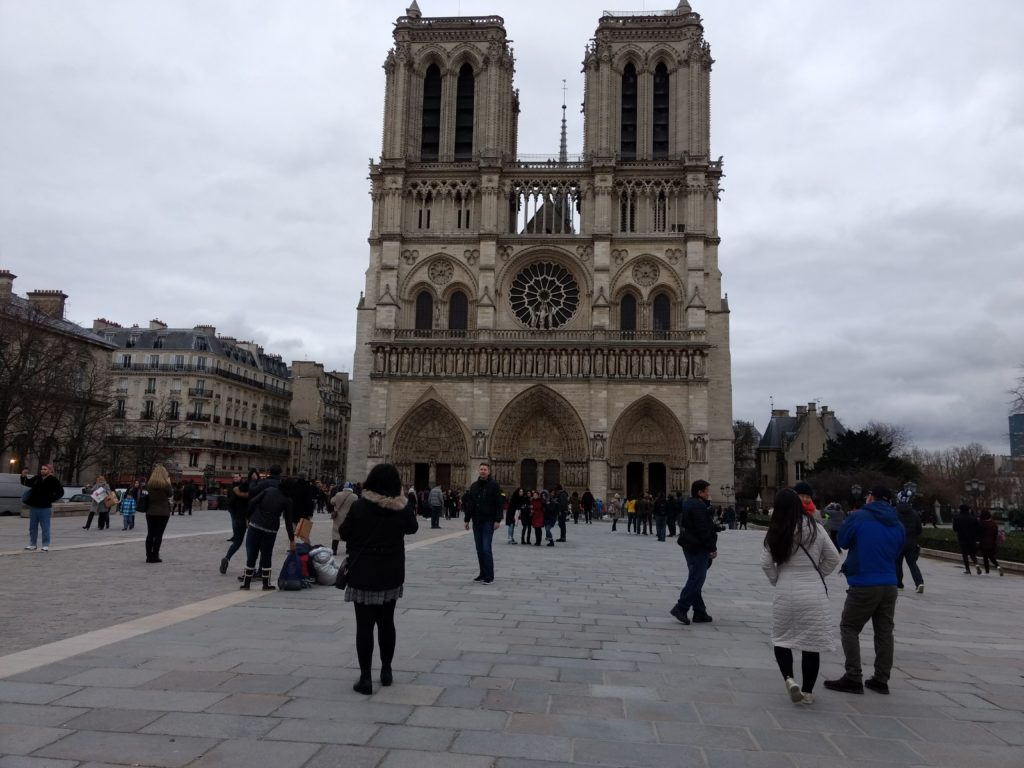 Back on the streets, the rain has finally stopped falling. In an instant, I feel the magic of Paris re-consume me. The evening air is cool against my face, the wind a mere whisper. Puddles glimmer under streetlights. The cars harmonize with the melody of my pace as I enter the rush of pedestrian traffic. I cross Pont Neuf and weave my way through Ile de la Cité, passing one last time in front of Notre Dame. The tourists are still there, taking the same photos as the tourists were taking yesterday, the same photos the tourists will be taking in the morning. 
And in this moment it fills me with joy.